About
Lid Rig is a Denver based company founded by Scott Wilday. The flagship product was Magnetic Fishing Line Nippers that are easily accessible by magnetically attaching to the included steel clip that is also a sharpener. Constructed with corrosive resistant stainless steel, rare earth magnets, and sharpenable blades: these nippers do just about everything besides net the fish for you. It also includes an eyelette-hole clearer & a built-in bottle opener, and you've got the perfect tool for destruction that rests firmly on the bill of your cap, straps, packs, trucks waders etc.. This system is the end-all when it comes to reliability and efficiency.
Fishing Nippers
Reimagined
With their magnetic design, durable stainless steel construction and innovative engineering, the Lid Rig is the smartest way to cut backing, line and tippet on your next fishing trip. And at a cost of just $74.99, they're even more affordable than premium nippers from big-name brands like Orvis, Abel and Hatch. Find out more of what makes the Lid Rig so remarkable below — and why they're a better choice than traditional spring-loaded nippers!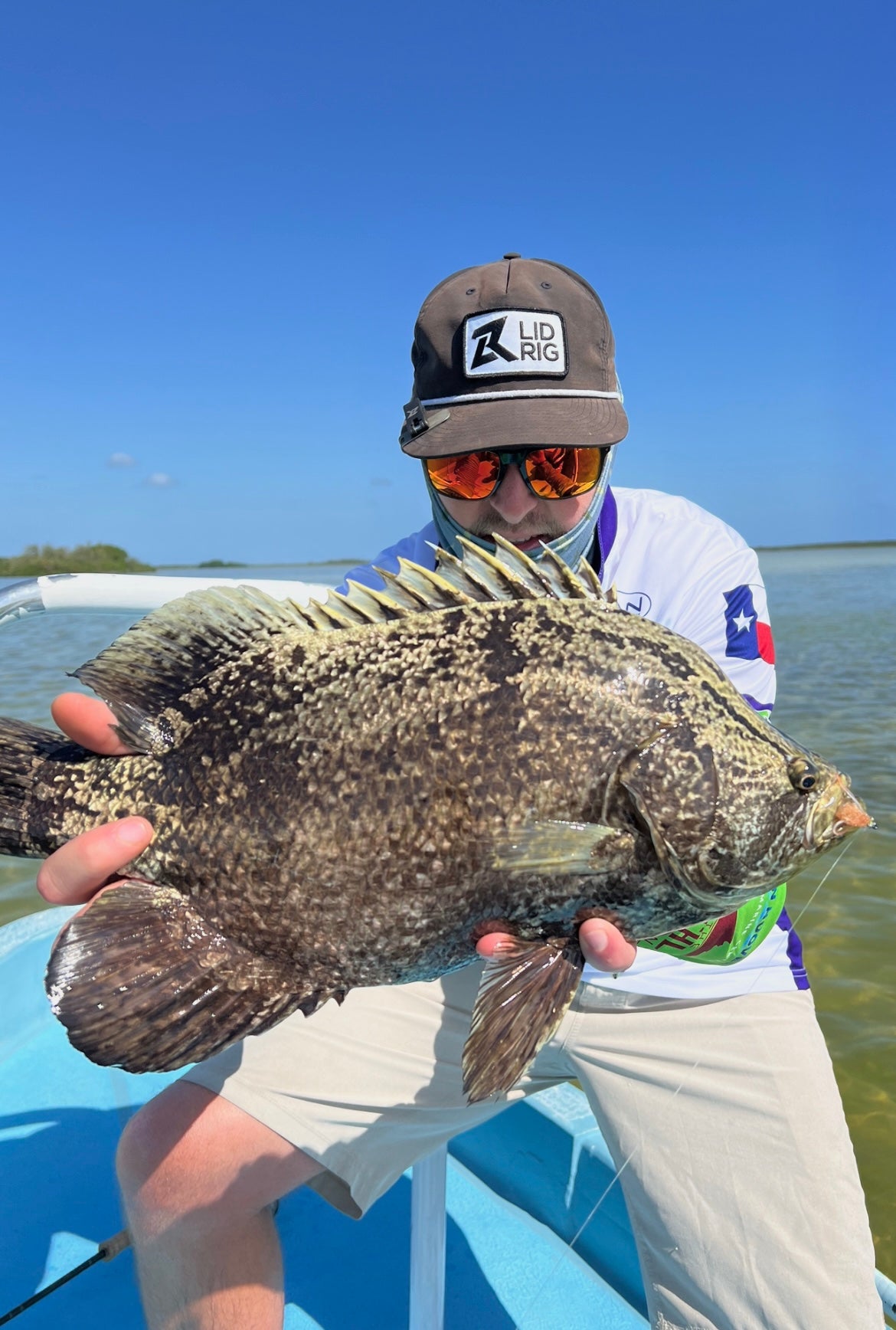 Scott Wilday, founder of Lid Rig
was kind enough to put aside some time to answer a few questions about the magnetic nipper system and how he brought his vision to life.
Flylords: What is Lid Rig?
Scott: Lid Rig Ltd. is a new Denver based company that is taking a drastically different approach to one of the most used products in fishing. We think, look, function & probably act differently than everyone else that makes fishing line nippers.
Flylords: Where did the concept idea for Lid Rig come from?
Scott: After exiting a healthcare tech start-up I Co-founded, I was looking to A.) create something tangible & definitely not in healthcare or technology & B.) integrate my passion for flyfishing & business. As luck would have it, one of my brothers had a bachelor weekend around the same time I was looking for my next endeavor. The first day we played mediocre golf & received personalized ball marker hat clips as gifts. The second day we went fishing and the only thing I was able to catch was a tree.
Nobody likes losing flies …. so I found myself halfway up a tree and a few beers deep. Instead of using nippers attached to my pack that I was unable to reach, I ended up using the golf ball marker hat clip to help cut me loose.
Voila! Lid Rig was born from a lame bachelor party gift,  poor fishing skills, and some cold beers. Having an idea is one thing, but evaluating it as a viable business opportunity and the process of bringing it to life is really where the concept was refined.
Flylords: What are some of the multi-use attributes of the product?
Scott:We put countless hours into the design & engineering so that our customers have functional uses both inside & outside of fishing. The creativity we have seen from Lid Rig users is what gets us so excited about what we are doing. Here are a few for you…
The diamond-coated clip was designed to sharpen the Lid Rig nipper blades & hooks but we have seen Lid Rigs on hunting trips and in gourmet kitchens because it can also sharpen knives.
-----------------------
Many areas of the country have enacted barbless only rules. We have heard from Wildlife Rangers that love to use Lid Rig to file off barbs from anglers hooks while on patrol
-----------------------
Despite having a bottle opener built in, we have seen Lid Rig's used to assist in shotgunning beers.
-----------------------
Flies just stick & magnetically connect right on the nippers which is great for quick changes but also fly tying desks if you are working on some micro midges.
Flylords: What is it like owning a small business in the fly fishing space? What are some of the struggles that come along with that?
Scott: In today's crazy world, it has honestly restored my faith in humanity. The fly fishing space is chock-full of humble people that are willing to help and want to see Lid Rig succeed. I've had to tell a lot of people that their order is delayed because of covid-19 and not a single person has asked for their money back.
Flylords: What's next for Lid Rig?
Scott: Welp, the initial response has been ridiculous and we are starting to ship out thousands of Lid Rigs to shops & people that have ordered online at our website starting next week.  Once we get through this initial rush we have some new products and concepts in the works that we would like to bring to market sooner rather than later.